Imagine The Possibilities.
A complete design & marketing service
bringing your business closer to your audience.
Lizzy Lloyd Creative Designs Services
More than a beautiful website. We build long-lasting, professional, and fully responsive websites built with user experience in mind.
Improve your website ranking in search engines. Your customers are searching, so we help them to find your business online.
Deliver your message using exciting graphics with every thought given to layout, colour and content.
Your business story is not complete without a strong brand and logo. Let us make your business story unique and memorable.
Social media is not going anywhere anytime soon. Be there or another business will engage with your potential customers.
From newsletters to blogs and online advertising, take your business further with the latest digital marketing campaigns.
Small business owners get the most from Lizzy Lloyd Creative Design Services.
Distinctive logo designed for popular Café based in Kensington London.
Logo and brand design for building site management company based in Croydon.
A story telling logo and brand with a website built for a grass root activism organisation.
The Perfect Business Launch Package.
At Lizzy Lloyd, we love working with small business owners to help launch a new brand, product or service. Lizzy Lloyd's creative business startup package is designed for business owners that are ready to get their service or products in front of their target audience.
A supportive consultation process starts the journey. During this process, we will tease out essential questions to help fill in any gaps and provide relevant information for a successful launch.
Using the information gathered through the consultation stage, we can now develop a brand that will attract the target audience. The brand covers everything from aesthetics and tone of voice.
Now that we have developed a quality brand, it is now time to put this to the test with powerful marketing. There are many ways we can reach your target audience.
Check out what clients say

Lizzy designed my logo and website. What amazes me is how quickly she was able to turn the project around as I was aiming to go live in time for the end of lockdown when many hospitality companies would be seeking to recruit, Lizzy's professionalism is commendable and I really enjoyed working with her. She is my go to creative design and marketing person from now on.

Lizzy designed a great website and was friendly, fast and patient with endless questions. I will be recommending Lizzy Lloyd to other businesses and will not hesitate to use her services in the future.
Lizzy was professional and listened to what our school wanted from the outset. The designs she created were true to what we had asked for and gave a professional look to our images in order for them to be used on a range of media platforms. Lizzy responded quickly to all communication and completed the work much faster than expected. We are extremely happy with what Lizzy created and will definitely use her services again the next time we need any graphic design.
Check out what clients say
Lizzy describes herself boldly as a creative genius and I personally vouch for that! Having worked with Lizzy on a creative design project for nearly 10 weeks it was very apparent early on that I was working with a creative genius. Lizzy was able to capture the storytelling element of my orgnaisation and bring life into every aspect of the project. I can not wait to work with Lizzy again in the near future.

I found Lizzy on Instagram and she was able to meet me quickly to discuss my requirements. I had a complex request but Lizzy took time to understand and was able to work on the project with quick results. My online shop is integrated perfectly with my Amazon marketplace and having my own brand social media shops have helped increase my sales.

It was incredible to work with Lizzy on what seemed at times like an impossible project. But every obstacle we faced Lizzy took it on without breaking a sweat and before I could put down the phone it was resolved! I have increased my customer base because of the beautiful brand and website Lizzy designed and not to mention the social media marketing.
Check out what clients say

Not only professional and great at her job, but Lizzy is a really down to earth and nice person too! I never felt pushed into anything or judged for my lack of tech knowledge (which I have very little of!) and my website was built promptly and is exactly what I was looking for 🙂
I would 100% recommend working with Lizzy!

A highly professional and knowledgeable creative designer. I couldn't believe my luck in finding Lizzy Lloyd because I was able to get everything done in one place for an affordable cost. I got a logo, website, marketing campaign, poster and business card design and print.

I worked with Lizzy back in 2012 when I wanted to launch my fashion brand. Lizzy has been supporting us each step of the way from logo design, market research, website design, e-newsletters, social media and pretty much anything creative. I would not hesitate to recommend Lizzy for any creative work.
Book a free no obligation consultation.
Websites Professionally Built With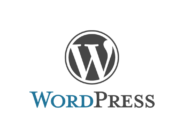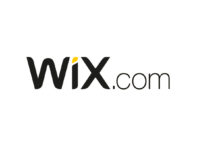 The Perfect Business Startup Package
At Lizzy Lloyd, we love working with small business owners to help launch a new brand, product or service.