Imagine The Possibilities.
A complete design & marketing service bringing your business closer to your audience.
Lizzy Lloyd Creative Designs Services
More than a beautiful website. We build long-lasting, professional, and fully responsive websites built with user experience in mind.
Improve your website ranking in search engines. Your customers are searching, so we help them to find your business online.
Deliver your message using exciting graphics with every thought given to layout, colour and content.
Your business story is not complete without a strong brand and logo. Let us make your business story unique and memorable.
Social media is not going anywhere anytime soon. Be there or another business will engage with your potential customers.
From newsletters to blogs and online advertising, take your business further with the latest digital marketing campaigns.
Small businesses get the most from Lizzy Lloyd Creative Design Services.
Distinctive logo designed for popular Café based in Kensington London.
Logo and brand design with professional website built for a small Surrey based accountancy practice.
A story telling logo and brand with a website built for a grass root activism organisation.
Find Wine is an online luxury wine seller. Sourcing restaurant quality wine that can be ordered online and delivered directly to homes.
Luxury wine is what Find Wine do best. The brief for the project was to offer a simple, clean and fresh brand and website design with a luxury feel. The website should allow shoppers to shop quickly and easily with no fuss.
Branding and logo design

Website design
Lizzy Lloyd was commissioned to take on this project during the 2020 pandemic. With the closure of restaurants, James the owner of Find Wines, saw an incredible opportunity to offer fine wine delivered to homes. People who were missing restaurant quality wine with their dinner can continue to enjoy exclusive wine in the comfort of their homes. Lizzy Lloyd was given complete autonomy of design and website and we stayed close to the clean, crisp and luxury feeling that quality wine gives. We wanted the website to have a store front to allow quick and easy shopping experience allowing shoppers to check out quickly. This project is a great success and we celebrated with James as demands means that he can increase he's stock and offers.
Black Mind is a grassroots art-as-activism organisation that centres the collective mental health, wellbeing, justice and joy of Black people in Britain.
A story-telling website for an organisation started on the back of an ongoing injustice suffered by the Founder. The website acts as the first point of care to direct people to support networks, book wellbeing events and order Badmind the exclusive zine developed with an eclectic art based on mental health, wellbeing, justice and joy.
Branding and logo design

Website design

Marketing
Over a zoom meeting, Lizzy Lloyd met with Rachel, the founder of Black Minds. The session helped us discover more about Rachel's ideas and what the project scope looked like to bring Black Mind to life. After careful planning and ongoing collaboration, brand development begins. The branding was met with enthusiasm as we kept true to the embodiment of storytelling. Every aspect of branding, website design and marketing was developed with a story behind it. Black Mind is on the journey to reaching its audience and has spearheaded an art-as-activism movement focused on the mental health, wellbeing, justice, and joy of Black people in Britain.
Mama Juniors Online Grocery Shop
A complete online grocery shop built with excellent customer experience in mind. Easy to view shop front with add to basket and fast checkout process. Optimised image for quick loading and quality enlarge product views.
Branding and logo design

Website design

Social media marketing
Mama Junior started with a single woman with a big dream. Rachel met with Lizzy Lloyd to discuss her ideas and watched as her very dreams became a reality. Mama Juniors entire website was managed through Lizzy Lloyd from domain management, hosting to website build and social media assets.
Mama Juniors has seen a growth in business since launching a website in 2020 and was able to thrive very well during the pandemic and continues to see success with the continued SEO support and website maintenance offered by Lizzy Lloyd.
Check out what clients say

Lizzy designed my logo and website. What amazes me is how quickly she was able to turn the project around as I was aiming to go live in time for the end of lockdown when many hospitality companies would be seeking to recruit, Lizzy's professionalism is commendable and I really enjoyed working with her. She is my go to creative design and marketing person from now on.

Lizzy designed a great website and was friendly, fast and patient with endless questions. I will be recommending Lizzy Lloyd to other businesses and will not hesitate to use her services in the future.
Lizzy was professional and listened to what our school wanted from the outset. The designs she created were true to what we had asked for and gave a professional look to our images in order for them to be used on a range of media platforms. Lizzy responded quickly to all communication and completed the work much faster than expected. We are extremely happy with what Lizzy created and will definitely use her services again the next time we need any graphic design.
Check out what clients say
Lizzy describes herself boldly as a creative genius and I personally vouch for that! Having worked with Lizzy on a creative design project for nearly 10 weeks it was very apparent early on that I was working with a creative genius. Lizzy was able to capture the storytelling element of my orgnaisation and bring life into every aspect of the project. I can not wait to work with Lizzy again in the near future.

I found Lizzy on Instagram and she was able to meet me quickly to discuss my requirements. I had a complex request but Lizzy took time to understand and was able to work on the project with quick results. My online shop is integrated perfectly with my Amazon marketplace and having my own brand social media shops have helped increase my sales.

It was incredible to work with Lizzy on what seemed at times like an impossible project. But every obstacle we faced Lizzy took it on without breaking a sweat and before I could put down the phone it was resolved! I have increased my customer base because of the beautiful brand and website Lizzy designed and not to mention the social media marketing.
Check out what clients say

Not only professional and great at her job, but Lizzy is a really down to earth and nice person too! I never felt pushed into anything or judged for my lack of tech knowledge (which I have very little of!) and my website was built promptly and is exactly what I was looking for 🙂
I would 100% recommend working with Lizzy!

A highly professional and knowledgeable creative designer. I couldn't believe my luck in finding Lizzy Lloyd because I was able to get everything done in one place for an affordable cost. I got a logo, website, marketing campaign, poster and business card design and print.

I worked with Lizzy back in 2012 when I wanted to launch my fashion brand. Lizzy has been supporting us each step of the way from logo design, market research, website design, e-newsletters, social media and pretty much anything creative. I would not hesitate to recommend Lizzy for any creative work.
Book a free no obligation consultation.
Websites Professionally Built With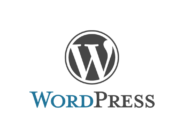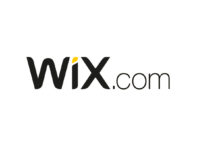 Does your business need a consultant, a freelancer or both?
Does your business need a consultant, a freelancer or both? Let's explore this together to find out the best option for your business.